BRIC-Link II is a low-cost, high-performance solution for audio-to-IP conversion. Like its predecessor BRIC-Link, BRIC-Link II provides an elegant way of moving linear or compressed audio with very low delay. BRIC-Link II is simple to use, and can be deployed over a wide range of IP links. While it carries an entry level cost, BRIC-Link II maintains superb audio specifications and hardware reliability, making the system perfect for studio-to-transmitter links (STLs) and other mission-critical applications.
BRIC-Link II is a true codec, offering a full-duplex stereo encoder and decoder in each box. A jitter buffer manager is incorporated that automatically balances delay and stability, dynamically increasing and decreasing delay based on network performance. End to end coding delay in linear modes is less than 25mS and FLAC modes are less than 30mS.
Comrex Bric-Link II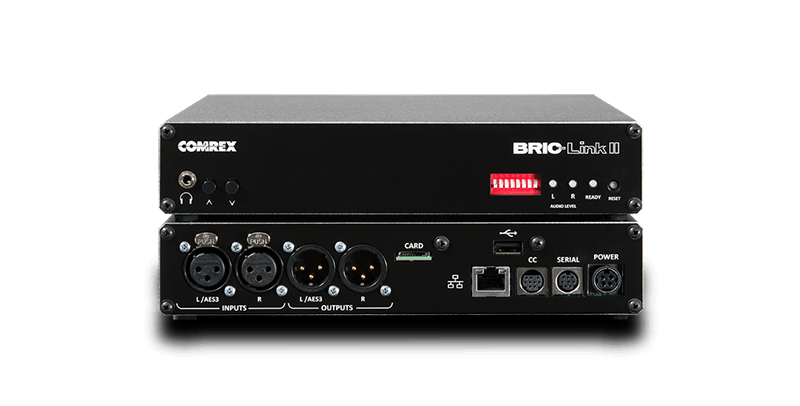 Earshot IFB
Most stations still use POTS (Plain Old Telephone System) lines to supply their IFB feeds. Television broadcasters need ways to reduce costs and stay within budgets – and using POTS lines can burn a lot of cash. We built EarShot IFB to bring the power of VoIP (Voice-over-IP) to IFB technology. Comrex EarShot IFB is a hardware-based system that delivers live audio feeds to callers. EarShot IFB is designed to provide telephone-based live studio program and IFB audio to field-based remote broadcasts, like TV ENG reports. Up to 30 callers can dial in and listen to the audio feeds – this makes it possible to replace up to 30 POTS lines with one simple box.
Four audio inputs (two of which can be configured for IFB)
Can handle up to 30 callers
Selectable audio feeds
Cost-saving VoIP technology
Uses G.711, and can be configured for higher quality audio
Opal is an IP audio gateway that enables guests to connect to the studio by simply clicking a link. It provides HD quality audio from consumer-grade equipment, like a cellphone or a computer with a microphone. It's easy enough to use without a technical background, and most importantly, it sounds great.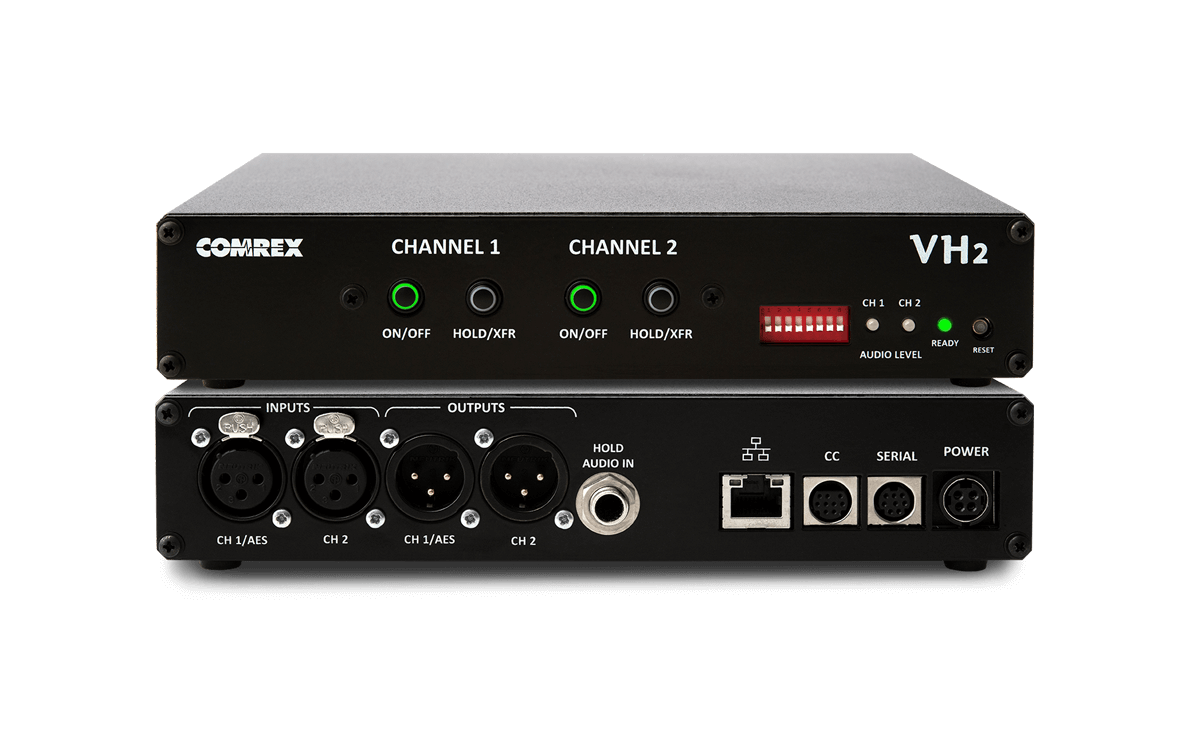 Any studio that processes phone calls needs hardware to interface with phone lines. This device, traditionally called a Hybrid, filters, separates and provides gain adjustment and call control to more easily allow for recording or broadcasting "phoners". As telephone companies are shifting from traditional phone lines to Voice-over-IP (VoIP) systems, the devices that performed this job in the past are becoming outmoded. Broadcasters need a VoIP hybrid to ensure on-air and recorded phone calls sound as good as possible. A dual-line hybrid, VH2 connects two VoIP lines to a studio for individual broadcast or flawless conferencing. VH2 prevents echo and distortion, and automatically adjusts caller audio to a uniform level, leaving you with a result that's clean and clear. Plus, VH2 uses only VoIP phone lines, saving you money and increasing functionality. VH2 can even connect to many VoIP PBX systems.
SCMS - Bradley Broadcast Capability Statement